Indoor location data and IoT applications are revolutionizing how commercial real estate is managed to reduce operating costs and improve tenant experiences.
The "smart buildings" of a decade ago look practically antique when compared to commercial real estate today.
In the past, networked HVAC systems and single-building management systems helped lower operating costs. It was about being "green." But nowadays, building managers and tenants expect more value from facilities management solutions.
Advances in sensor technology, AI, and the growing Internet of Things give us networked devices and powerful analytics that make the next generation of smart buildings self-aware and interconnected. This networked "supersystem" touches every aspect of facility management and delivers more accurate, useful information to owners and tenants.
The building blocks enable a more tailored approach to utility usage and security, based on real-time occupancy, presence, and traffic patterns within a space. With indoor location facilities management can automate systems to better respond to the needs of people inside, and optimize operations for better efficiency.
The essential sensor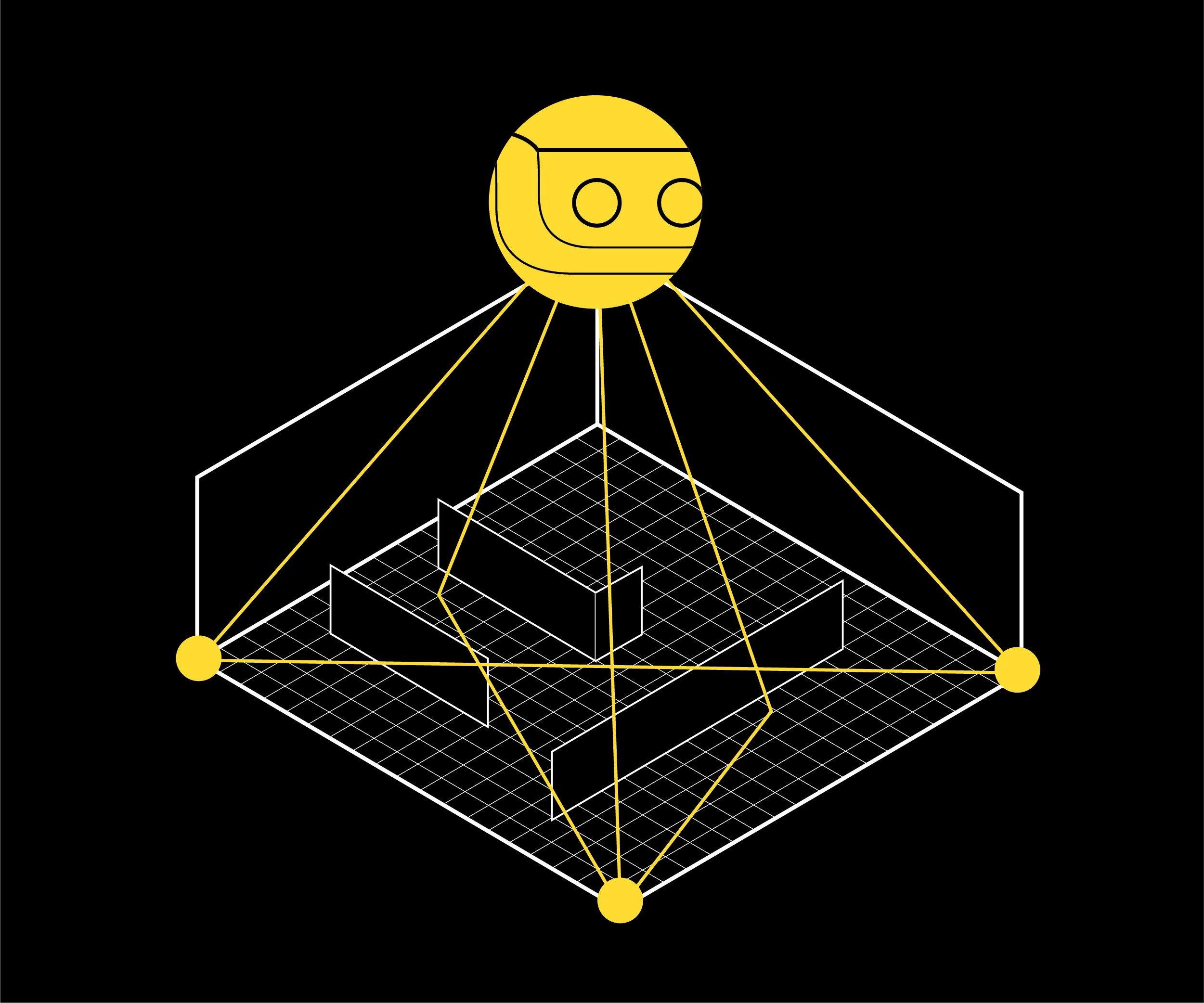 Sensors detect human presence, the rise and fall of temperatures in a room or building zone, and monitor movement through indoor spaces. This data is tracked and analyzed to provide real time insights (such as rooms that need cleaning more often), and predict seasonal and occupancy changes.
The well-known example is optimizing energy use in vacant parts of a building. Sensor data enables systems to automatically turn off lights and adjust heating or cooling levels so energy is not being wasted in empty spaces. When you consider that on average, companies spend USD$3 per square foot on utilities each year, with 39 percent of that cost going to lighting, the incremental cost savings add up.
Another example is building cleaning services, which can be improved when more responsive and on-demand rather than by scheduled rotation. Sensor data tracks high-traffic areas and peak times of day for usage of meeting rooms, washrooms or food areas. Automated alerts about ares that need cleaning (as well as rooms that can be ignored) give facilities management more control over how resources are being used so the best outcome can be achieved. These smart solutions also give managers real-time access to when a space is cleaned and how long it took, for better planning and scheduling insight.
Real estate: location, location, location, location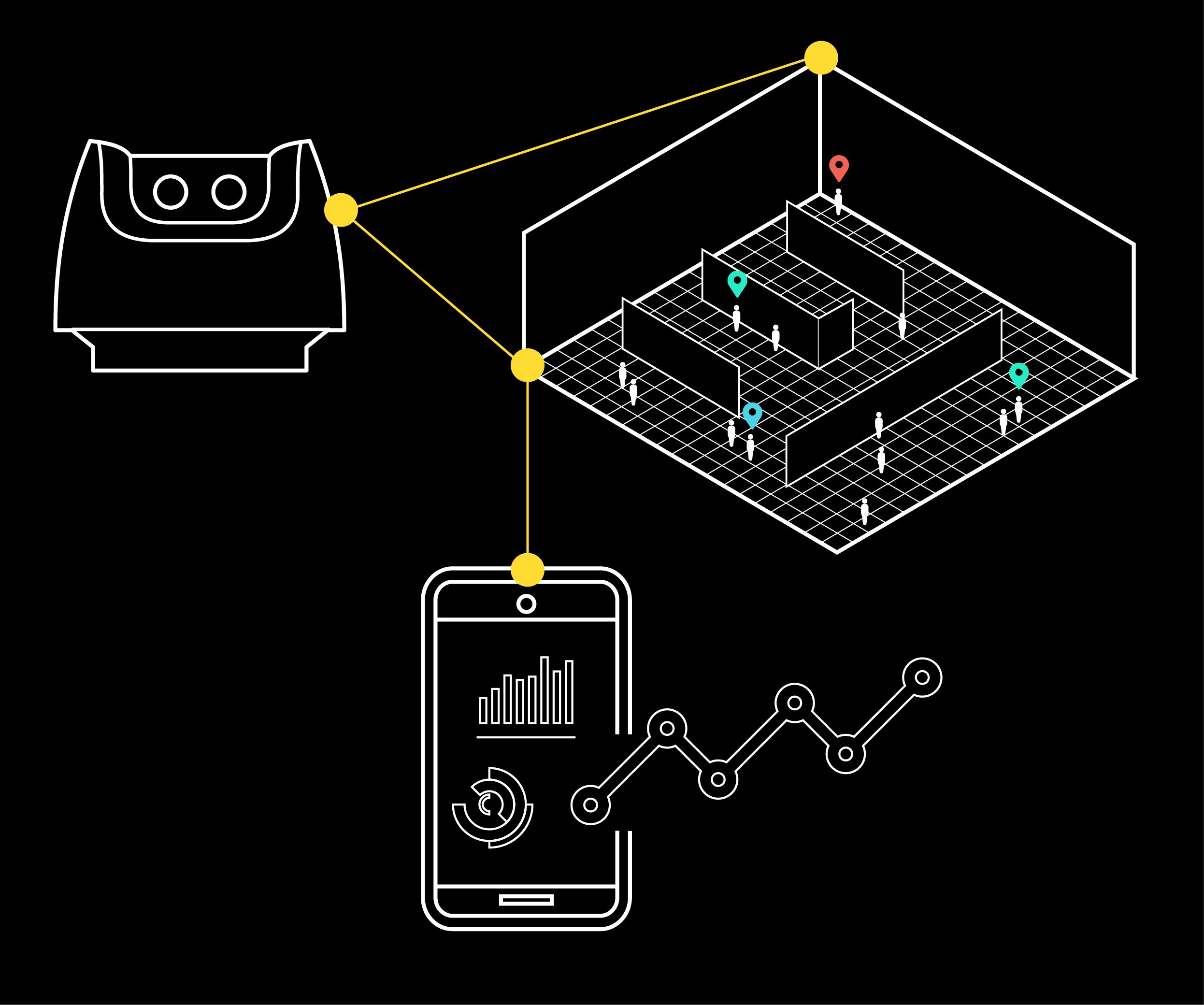 Smart buildings add a fourth "location" element to the old truism about real estate value. Indoor location data gathered through InnerSpace makes it possible to map indoor spaces dynamically, in 3D. Our advanced positioning technology captures highly accurate real-time data on the location of people within an indoor space.
Companies who lease commercial space can make data-driven decisions about a building's indoor real estate. The ability to identify human movement and usage patterns within a space means that layouts can be adjusted to function better.
So navigation and travel time between an upper floor workspace and a main floor meeting room, for example, can be optimized. Or teams can be relocated based on their patterns of interactions. Ditto for space usage -- if the coffee station is constantly overcrowded while the quiet rooms ignored, the space can be reconfigured to better match how people are using the space and improve employee experience.
Also, market trends like workplace mobility, the "gig" economy, startup growth and small business entrepreneurial ventures are pushing companies away from the traditional 10-year lease model for commercial real estate into adopting more short-term, flexible office spaces. As a company's needs evolve to match these trends and the demands of a younger workforce, we're seeing more "touchdown" workspaces for remote employees, coworking arrangements, and on-demand meeting spaces for sales teams and other mobile workers.
Our next blog post will delve into how and why workplace innovators are changing the commercial real estate game.
Want more insights?
Sign up to the InnerCircle about the hybrid workforce, what's new in smart tech, innovative workplace strategies. Sent straight to your inbox, monthly!