COVID might be causing delays in return-to-the-office strategies but there is no doubt that the rise of hybrid workstyles is here. With it comes key questions about how an office can best support the evolving needs of employees.
How can you grow with the real estate you have today? Could your existing office space serve more employees? How can you maintain a flexible space for any coming trend? What is the greatest, most inexpensive way to change the workspace? How can your real estate be a better experience that boosts productivity amidst changing schedules?
At InnerSpace we took a read on the atmosphere around office reopenings and have put together a new quick guide about how areas inside the office can be repurposed for maximum flexibility, stay in tune with the needs of employees, and bring greater efficiency to an office footprint.
In it, we explore how WiFi-powered indoor location technology can overcome typical pain points in helping understand corporate real estate. We also explore how the resources inside can be customized for best use, even as hybrid strategies are being test-driven.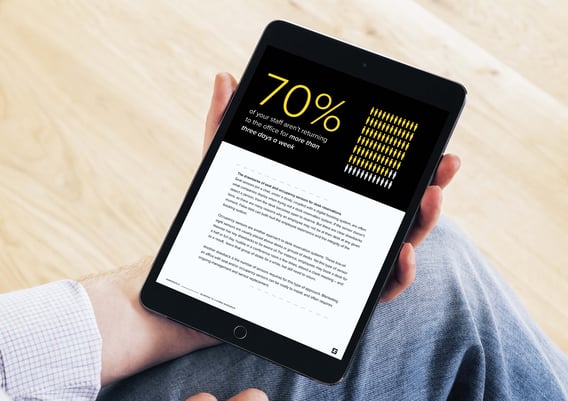 In our latest guide you will learn:
How meeting rooms of all sizes can evolve to support collaboration, socialization and creativity.
How to plan and adjust seating and desk areas when the majority of space must be non-dedicated.
How to decipher

patterns about employee behavior in zones of the office, and make teams feel safe, empowered and productive.

How data like visitor counts, length and frequency can give new insights into how people move through common spaces.

Why indoor location data outperforms occupancy data
The advantages of WiFi networks for efficiency and security
How to understand "dwell time" or how long employees remain in particular spaces across an office.
The specific elements to check off when it comes to transforming a physical office environment to suit hybrid work.


Want more insights?
Sign up to the InnerCircle about the hybrid workforce, what's new in smart tech, innovative workplace strategies. Sent straight to your inbox, monthly!