Introducing InnerSpace's latest guide to lead your organization's workplace revolution
What's your strategy to return to the office? If you're like most of our clients, you're likely most focused on the short term goal of simply getting people back to the office. Longer-term decision-making seems like a luxury and yet you're probably also tasked with rationalizing your portfolio while stepping forward as a workplace transformation leader. It likely seems a near impossible feat.
Sustaining productivity, safety, and an engaged workforce will require embracing new levels of collaboration. The path forward for businesses is to unshackle themselves from siloed HR, IT, facilities and operations teams and think holistically on how to unite functions that were previously loosely connected in terms of mandates.
As we enter the flexible era of the new Dynamic Office, true integration is the only way to co-create new workstyles, new office designs, and new approaches to work – resulting in empowered employees, newfound efficiencies, and a revolutionized approach to doing business.
In our brand new paper on the Future of Work(place), InnerSpace we invited industry thought leaders David Cairns the founder of CBRE Forward, HR and workplace transformation expert Mark Lang, change management strategist Martin Hofmann at Oversea Strategies, and digital innovator Alan Nicholas, founder of Vada Digital to explore the specific changes in how we work, how employees are managed, how we evolve corporate real estate, and how technology is there at each step of the way. All with an eye to rebound faster and create new, flexible, healthy sustainable business models capable of adapting to change.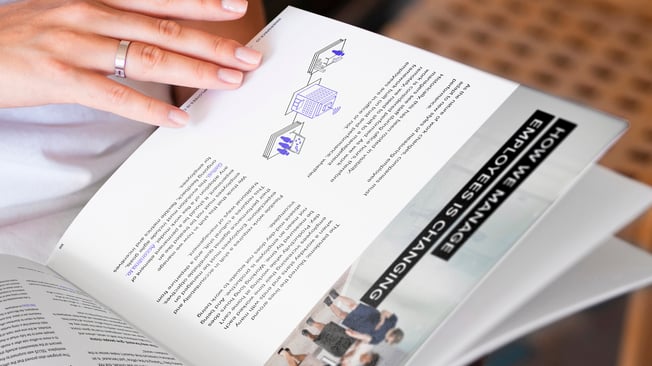 In our latest guide you will learn:
How, where and when we work is changing – and what companies must give employees to make this work for everyone.
The shift in employee management that HR leaders must embrace to strengthen productivity and worker satisfaction.
How to rationalize a real estate portfolio and mold offices to meet new employee needs and demands.
The specific technological tools that can be used today to support HR and workplace experience leaders, empower employees, use office space in new and effective ways, and achieve a tactical transformation.
The eight most important questions to ask in order to collectively create, test, prove and deploy new plans and change management strategies.
Download our free guide today and share this with your team. We want to hear what you think and where you're at in your own journey.
Want more insights?
Sign up to the InnerCircle about the hybrid workforce, what's new in smart tech, innovative workplace strategies. Sent straight to your inbox, monthly!