We're now six months into a global pandemic. Spring lockdowns gave way to gradual reopenings, and now the threat of closures loom large again as case numbers in many regions creep upwards.
For retail owners, office managers, and campus administrators who are trying to keep people safe and their doors open, there's never been a more critical time to manage how many people are in a space. Enter: occupancy data.
Tracking occupancy means counting people in a building or area within a building over time to measure the number of people in a space, identify the busiest times/days people visit, and which areas are most frequented.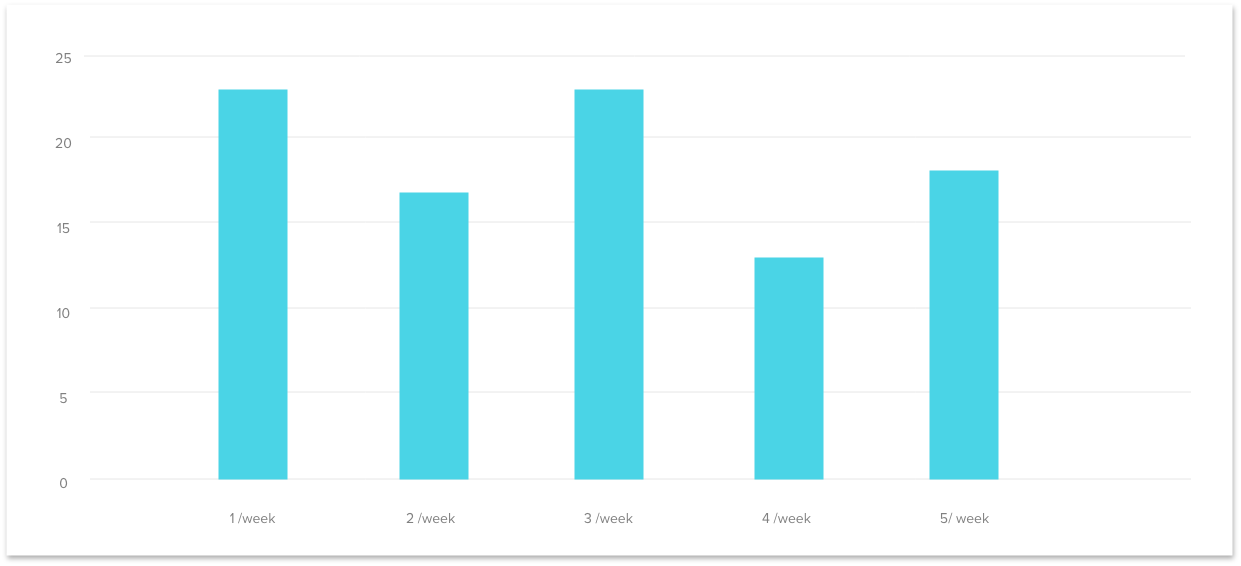 For business owners with floors in office towers or entire corporate complexes, this means ensuring occupancy is being met to support social distancing efforts. For the halls of academia, this means understanding capacity in communal areas such as lecture halls and cafes. And for retailers, it means complying with local guidelines.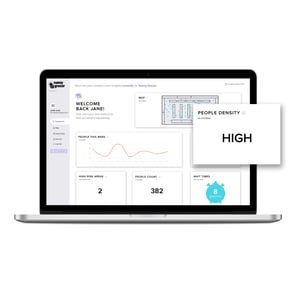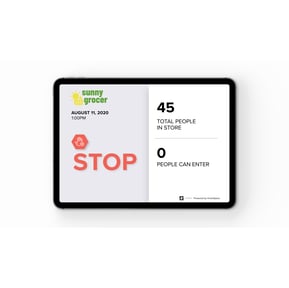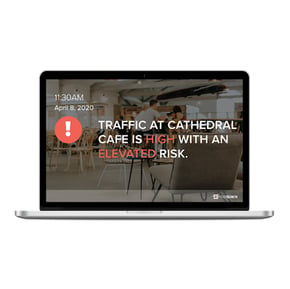 This data however has broader applications than simply counting people and ensuring capacity doesn't exceed a set threshold. This data provides insights into customer and employee needs, and helps businesses to deliver better services, safer environments and automated experiences.
Five ways to get the most out of occupancy data
Here are five specific ways to use occupancy data in your business – for safety and for business continuity:
Measure occupancy levels

That's right, get tracking. Occupancy is a major priority for anyone operating a physical building. Compliance with safety guidelines means tracking the number of people in a space at any given time.
Retailers moved quickly on this at the early stages of the pandemic by employing security guards to count people in-and-out of their stores using a manual clicker. Now, as businesses look to bring back employees, there is a need to ensure no office or floor within a building exceeds capacity that could make social distancing difficult. It's important to measure the number of people in a building – both in real time and retroactively – enabling a business to stay compliant with physical distancing regulations from local officials. Occupancy data helps ensure the safety of those inside, and inform policies over time.

Feed digital signage


Occupancy data can flow straight into real-time signage in the office to show employees how busy a space is before they walk through the door. By setting thresholds across floor/building, the same data that can surface trends of when people prefer to visit the office, can be used to inform employees and help them to make choices on where to work. If a floor has reached capacity, floors with available seating surfaced to keep employees satisfied (and productive) in their workplace experience.

Improve room booking systems


Here we take occupancy data a step further, to help benefit an organization's resources. Syncing this information directly into the internal mechanisms employees use to reserve meeting rooms, occupancy data can ensure that resources booked are indeed used. Anecdotally our clients have told us that one of their major challenges is many resources are booked the night before, and then sit empty the next day as employees change their work schedules. Occupancy data can release unused resources back into the system to optimize availability for other employees. This also provides more clarity for workplace/facilities teams to understand what's truly happening in their space.

Eliminate manual occupancy checks

Security guards standing at a store entrance, employees with clickers counting customers entering through the doors: rushing to address immediate needs of a pandemic, this approach was understandable. But now it represents an inefficient drain on resources. Using occupancy sensors can automate all of this, monitoring building occupancy in real time. The information can be integrated into consumer-facing apps or websites to keep customers informed of ideal times to visit a store, and upon arrival to know whether they can enter. The data can also be used to inform the customer of a potential wait time. Before COVID, we worked with a major coffee franchise demonstrating the impact wait times has on sales. Now, the same data is an ideal way for customers to know the precise situation inside.

Formulate a plan

Occupancy data can help businesses improve precision in their planning when it comes to resource allocation, services, cleaning, and staffing. And things can change in a hurry – occupancy data can provide accurate, timely assessments on traffic patterns, assess how strategies are performing, and determine how to adjust areas where occupancy is consistently over set thresholds. This, combined with an ability to support compliance and reporting, make occupancy a powerful datapoint to incorporate into today's smart business.

The value of occupancy data cannot be overstated when it comes to informing key decisions. Running an efficient space and delivering new services to customers and employees that need to stay informed – whether retail or campus or office -- requires an understanding of the patterns and behavior of the people within it.