Our CEO James Wu shared the stage with an expert panel at the latest Realcomm webinar focused on workplace analytics for the future of work and the hybrid office. It was a timely discussion on how building owners and operators can go beyond occupancy data to facilitate a truly flexible workplace focused on density, efficiency and experience. In case you missed it, here are the highlights.
Global trends
Pay Wu, executive managing director at Cushman & Wakefield, unveiled data on the global work-from-home transition to work from home this past year. It showed that while the transition went better than expected, on-site location is crucial for building culture, collaborating, coaching and innovating.
Over the last two quarters, companies everywhere are investigating a return-to-the-office. While a safe, pleasant experience is the ultimate goal, the ideal number of days in the office varies geographically and by sector. With three billion workers globally, the corporate journey ahead is still TBD: people, process, strategy, technology are challenges to confront in designing possible hybrid work strategies.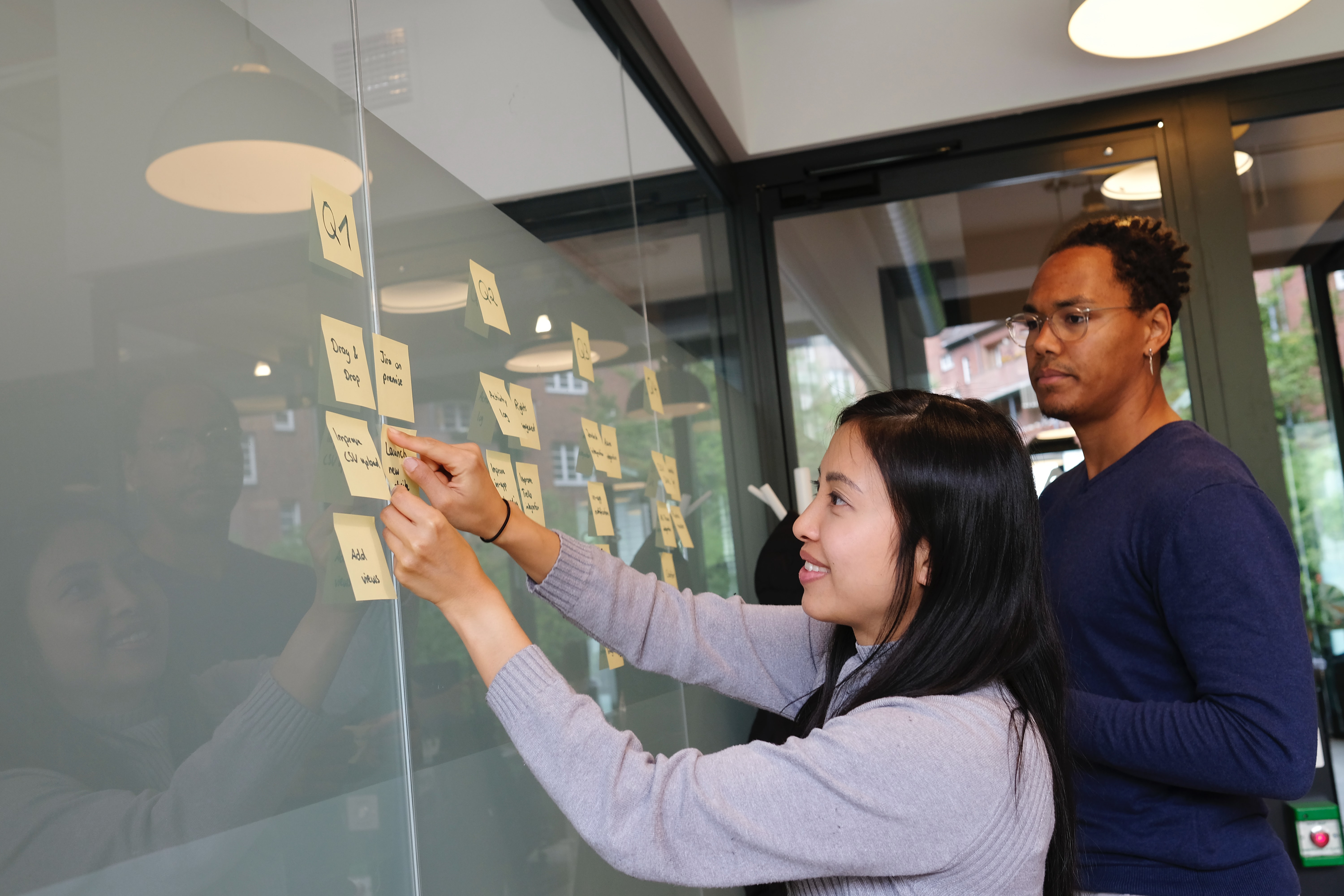 The IMF goes Hybrid
Olivia Millar is chief advisor at the International Money Fund (IMF) and is responsible for how the firm uses and maximizes its space in Washington, D.C. She reports that the hybrid workplace they are building is a substantial departure from the past. They plan to make data-driven decisions on how to deal with peak times, understand the office space, and decode what will be needed to entice workers back to campus, making the commute worthwhile.
The IMF is presently figuring out what data will be needed to enable a robust smart building systems like smart cleaning and temperature control, while empowering employees to take ownership of the space in ways that work for them.
Always on, always connected
Stuart Grey, senior vice-president of Transformation & Analytics, says that Wells Fargo counts 200,000 remote workers today, up from about 55,000 pre-COVID. This has compelled a real estate and analytics strategy to bring innovation to their workplaces, and to support new expectations of 24/7 connectivity and flexible workstyles. Their employees report wanting choice in how and where to work, to maintain a sense of belonging, and to have simple intuitive tools at their disposal that help them save time and be more productive.
Their new hybrid workplace is called "Neighborhood Design" and was underway just prior to the pandemic with one major headquarters moving mostly to unassigned seating. The strategy is meant to empower teams to customize a variety of spaces, create new spaces for collaboration, and deliver hybrid experiences that unite in-office workers with remote teammates via new technology. They are designing a flexible platform to help monitor all spaces, which would capture occupancy data from such elements as badge and login data, WiFi signals, kiosks and sensors. Big change ahead at this 170-year old company.

Letting go of what's comfortable
James detailed why the office as we used to know it is now a construct of the past. Tenants are facing a choice: do nothing different, abandon the office entirely, or (most logically): disrupt the office by reimagining it as a service model. Optimized space utilization and tools can support workflows, reservations and resourcing, all with the goal of driving productivity and culture.
To achieve this, occupancy data will not be enough – it is just one piece of the puzzle. Occupancy can get the doors open, but WiFi insights from an always-on data platform can help companies truly uncover insights to truly optimize their portfolio, and inform and influence daily behavior on-site to improve productivity and utilization.
Tech leads the way
The panel also heard from our colleagues in the tech space, including Brian Sutherland, vice-president at Yardi (property management software), Travis Perkins, vice-president at Join (digital workspace solutions) and Michael Lofty, vice-president at ABB, (global tech solutions focused on sustainability).
The consensus around the return to office is that technology will play a critical role in helping people manage buildings safely and efficiently, with an eye to greater employee wellbeing and experience. From employee apps to real-time occupancy data – though at InnerSpace we suggest going further with WiFi-enabled indoor location technology – to a full shift toward office-as-a-service, all innovations in the new workplace dynamic must empower employees to work better and make better decisions, and must be built to last.
You can watch the full recording here.
Want more insights?
Sign up to the InnerCircle about the hybrid workforce, what's new in smart tech, innovative workplace strategies. Sent straight to your inbox, monthly!