In 2002, a film starring a certain Tom Cruise which was based on a 1950s short story, the future was imagined as a somewhat dystopian police state that featured an extreme lack of privacy. It's not hard to see how plots like that of Minority Report can influence how people perceive indoor "tracking" technology and what it actually entails.
By now people are well-versed in GPS and satellite-based web mapping services outdoors. Indoor location technology is so new the idea of being "tracked" inside a building might seem too close for comfort.
We believe people should understand how their personal data is used but, with all due respect to Tom Cruise, misinformation or fear can obscure the truth – especially when it comes to understanding new technologies.
InnerSpace tracks movement, not individuals
At InnerSpace, we built our platform on the premise of effecting positive change through the use of location data. We take strategic aim at securely capturing data with privacy at its core. Here's how:
Nobody is "watching": InnerSpace sensors are not video cameras. Our sensors look for WiFi, Bluetooth and UWB signals from smart devices to estimate how people travel through a space.
We're committed to GDPR standards: The InnerSpace platform follows the standards set out in the EU General Data Protection Regulation (GDPR), considered to be the most advanced and citizen-centric policy in managing personal data. All data generated during analysis is fully encrypted using industry best practices. This methodology is applied to processing our indoor location data, as well as email addresses or other client information when logging into any of our applications.
We don't store any personally identifiable info: Our platform captures the Media Access Control (MAC) address of a smartphone or laptop, immediately anonymizes it through a process called "hashing" and deletes it from our system. We go further by removing the "hashes" from our API so that our data can only be used at the population-level, to further protect individual privacy. This means that even reverse-engineering the data to find out someone's identity is impossible.
If someone provides their email or name to us by using one of our applications, or receiving marketing materials, this information is stored completely separately from our indoor location platform and the two datasets are never combined nor are they even in the same system.
We offer next-level anonymity: All indoor location data is completely anonymous. Our mobile app and analytics dashboard, along with our API leverage population-level metrics. In other words, we demonstrate for our clients the forest, not individual trees. This means our data cannot be dissected to look at one person's travel patterns.
Anyone can opt out: Users can opt out of the system by turning off WiFi and Bluetooth on their smart devices at any time. Though we're confident the benefits of the services we provide will be valuable to your every-day - just like Google Maps, Uber and other location-based services.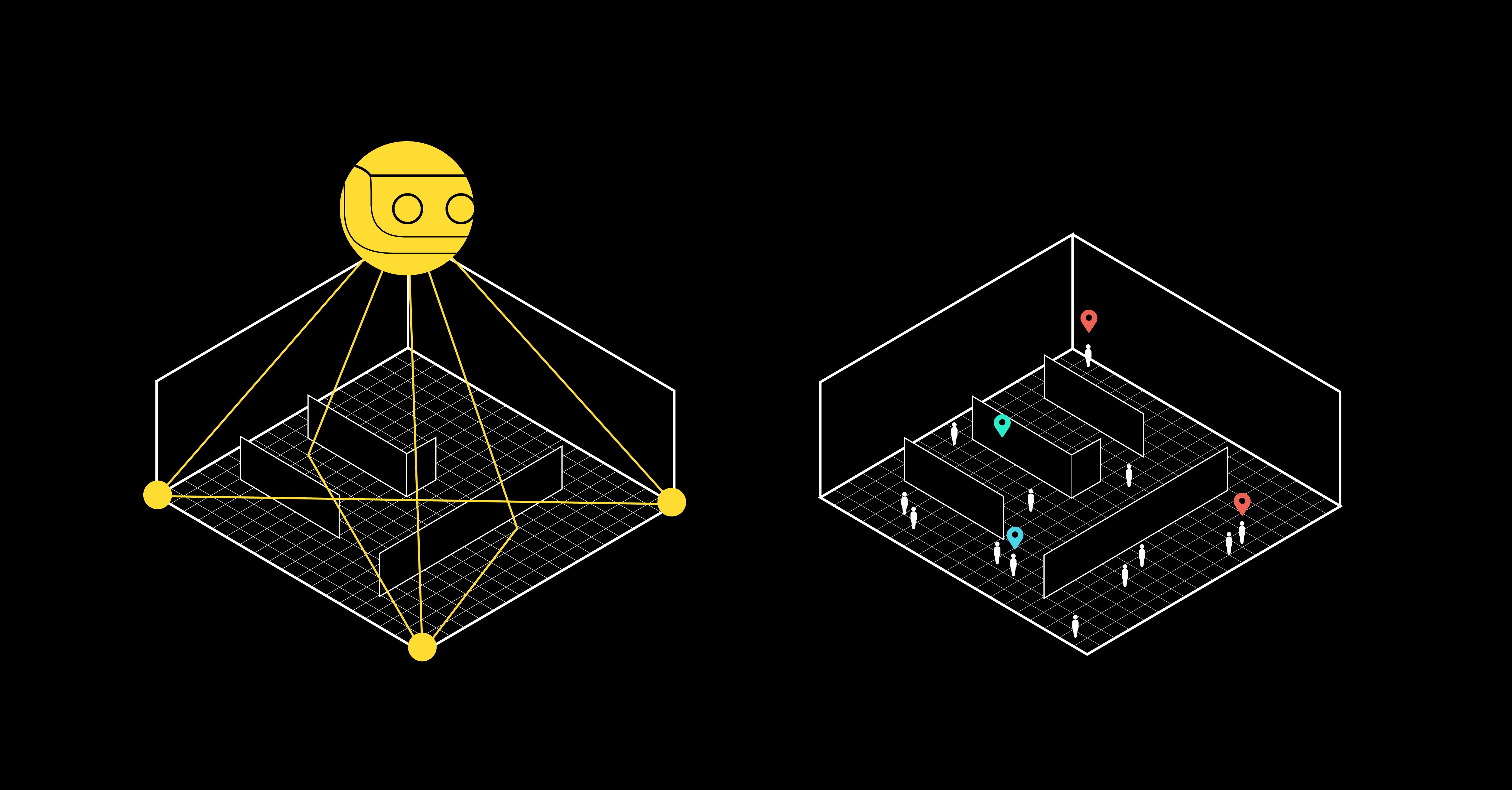 It's smart to be concerned about your privacy, and how your data is being used. It's why we're invested in protecting people's privacy in how we've built the platform and we'll continue to advocate for people to be in control of their data and privacy. Hopefully, this post provides you with a greater understanding of privacy and security at InnerSpace.
Want more insights?
Sign up to the InnerCircle about the hybrid workforce, what's new in smart tech, innovative workplace strategies. Sent straight to your inbox, monthly!