Writing Your Office's Next Chapter with Spatial Intelligence
Make evidence-based decisions for your space with data
In this new era of work, leaders are juggling a lot of balls. There are a lot of variables, pressure to keep the bottom line agile, to account for unexpected blips or unforeseen challenges. To succeed in this era, a focus on cost saving measures and market reassessments on an ongoing basis are part of the playbook.
There's no going back to 2019. The course has changed, hybrid and remote work are here to stay, and leaders know that adjusting the way they use office space is part of the 2023 playbook, as we settle into what we (hope) is the new normal.
The way we assess space occupancy has changed too.
Build Your Playbook
What if your space utilization playbook was a work in progress, ever growing and evolving as you added new occupancy rate details, sourced from rich data to it? How would this enhance your ability to make decisions around your office space today, and in the future? How would this help you with staffing decisions, hybrid work plans and future office space decision-making?
What if the next time you had to look at office buildings, or consider square footage, you could flash back to that occupancy data and create a data-driven narrative about office space utilization that reflected the way your teams use space?
Spatial intelligence equals better decision-making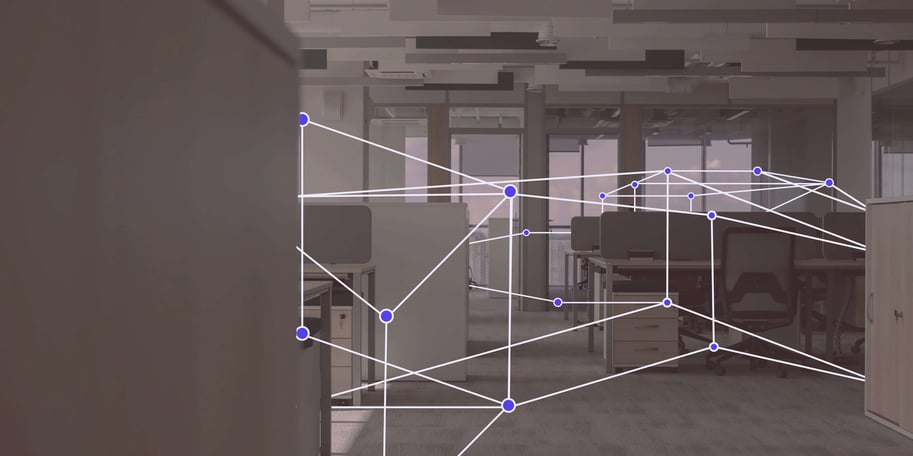 An Office Story
Company X has two years left on their lease in New York; Brooklyn, if we're being specific. For the past two and a half years, the office has seemed empty most days, and rent is their highest line item. The leadership team loves the office; visitors and employees are constantly remarking on how lovely it is, with its exposed brick and the plant wall, a recognizable symbol of their commitment to sustainability. They are nostalgic for the time spent there in the past; for the camaraderie of working together on a problem as a team, for hellos over coffee, and gathering for events in the lunchroom.
Company X is also growing, thriving in their fairly new, still being shaped hybrid work situation. Productivity is up. The staff are thrilled at the flexibility; most say their quality of life has never been better. They've launched two new game changing products in the past two years. New hires are on the horizon.
The leadership team knows the team does use the office; it just seems sporadic and not like before. One person on the third floor is sure that it seemed busier this fall. Another on the first isn't so sure. They need a good handle on how the teams are using the space, before they can make any decisions around what their future needs are, but what does that look like?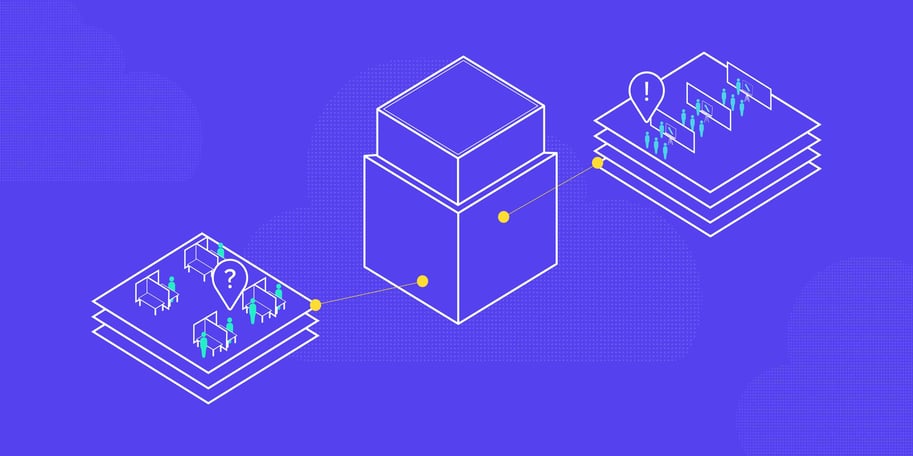 Writing a new chapter with InnerSpace
To write a new chapter, data is crucial, and InnerSpace can start capturing your data with your existing Wi-Fi network right away, to make sure you're ready with a deep story that's backed with relevant insights and data when it's time to make the right decisions around your organization's space needs, be it for leasing situations or firming up that flex work strategy.
InnerSpace's Spatial Intelligence can go far beyond just measuring people in a space to help uncover trends and insights that are critical to resourcing, productivity, business continuity – all the elements needed to make the right decisions and the right pitch for executive approvals.
Tap into your existing Wi-Fi network
Wi-Fi is a crucial part of your business. You've spent time ensuring it's the best, that it's reliable, secure, and that your staff can access it whenever they're on site.
You know Wi-Fi. Your employees know Wi-Fi. Using it to create road maps for space occupancy makes sense. Wi-Fi-Based analytics can help you understand how a space is being used and who is using it – vital insights to transforming the office from a sporadically used destination to a value-added resource. Wi-Fi-Based space utilization data is inherently unbiased and allows managers to make defensible, objective data-driven decisions based on the true reflection of what is happening in each office, floor, zone, or conference room.
How does it work?
The insights generated by InnerSpace's proprietary technology platform leverage your existing Wi-Fi network. Wi-Fi has evolved into a highly effective option enabling a high degree of accuracy for location-based spatial intelligence technologies. Our solution revolves around Wi-Fi because it is not only omnipresent, easily accessible, and affordable, but can create data-rich user stories to underpin business decisions. Our new whitepaper details the steps needed to start leveraging your existing Wi-Fi network and visualizing collected data using our analytics portal, inTELLO.
Security and privacy first
At the core of the InnerSpace Platform is our proprietary Location Intelligence Engine which can accurately calculate the location of smart devices including smartphones, laptops, and smart watches within 2 meters. No personally identifiable information is ever captured or stored, and the platform is compliant with the GDPR best practices for managing data privacy and the SOC2 standards for independent auditing confirming protection of client information.
Make evidence-based decisions with data
The best problem-solving and solutions comes with evidence-based data, and InnerSpace can help you find that for any problem your office may throw at you. A few examples: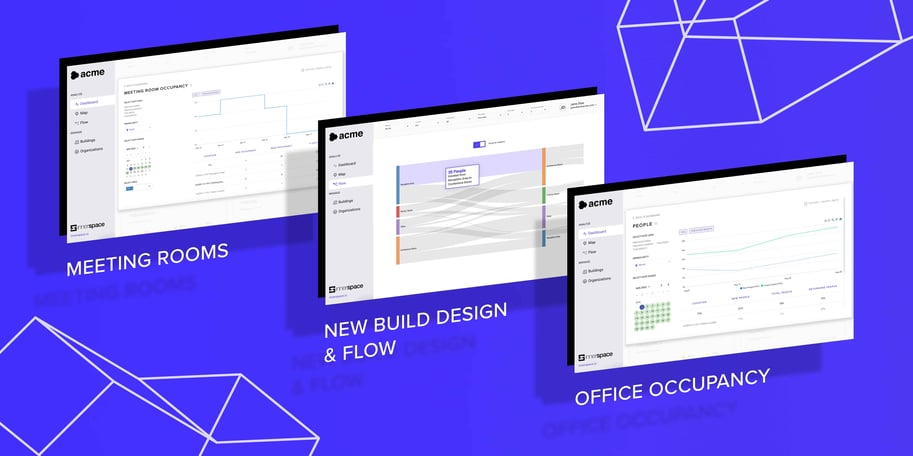 Office Occupancy:

The team has been asked by senior leadership to give a summary on how return to office initiatives have been going and what frequency of people are visiting the office.

With InnerSpace, teams can view how people are using different floors and give an overview to leadership of how the building is being utilized.

New Build Design & Flow:

The team has been given the green light for the new space in San Francisco and have a built to suit option in a brand-new building. Using occupancy data from New York, the team wants to determine where amenities should be located relative to the work area.

With InnerSpace, the Flow feature can give the team a better idea of where people are traveling to most frequently on any given day or week. This can help determine what amenities and spaces people are most likely to use when they leave their work area.
Meeting Rooms:

The team has funding to change some of the meeting rooms. Before the funding is provided, Finance wants to know what upgrades are being made and why.

With InnerSpace + Arista Wi-Fi: When creating your business case which includes furniture options and pricing, meeting room analytics can show occupancy and utilization trends that will provide concrete examples into your recommendations.
Ready to start your office's next chapter?
We'd love to help you write it! Let's talk #indoorology. You can find our whitepaper here, and connect with us here for a demo.
Want more insights?
Sign up to the InnerCircle about the hybrid workforce, what's new in smart tech, innovative workplace strategies. Sent straight to your inbox, monthly!