In the first post in this two-part series, we looked at how InnerSpace prioritizes privacy through its technology. Here, we take a deeper dive into the wider world of privacy and innovation.
In the age of innovation, with our increasingly sophisticated technological advances, the 'P' word – privacy – rightfully starts to enter the discourse. At InnerSpace, a company whose sensors and software use anonymized data so companies can serve clients and employees better, privacy has always been top of mind in our technology. Indoor location itself has prompted a lot of discussion which we break down into one key topic - the exchange privacy vs value exchange.
It boils down to this question: What is a reasonable exchange of personal information for the value we receive?
U.S. national security expert Eric Sterner said, "Information and communication technologies make life better...they improve economic productivity, efficiency, and economic growth. More personally, information digitization creates opportunities to grow, relate to others, and generally realize one's creative potential. Connected to the Internet, we create, post, and retrieve vast amounts of data, almost all of which is in the hands of third parties."
A lot of companies now collect and store data, in most cases much more data than they need or are equipped to analyze. It's incumbent on these organizations to use such insights to satisfy customers and shareholders, but also ideally to drive meaningful change. Because that change can be so pronounced, so important, it is "not unreasonable to ask consumers to share some of their anonymized data to enable these innovations."
Sidewalk Labs and technology for a better future
A clear example of the privacy/value exchange is the game-changing project known as Sidewalk Labs. Google's urban innovation organization aims to use technology and data science to design an urban future that is sustainable – and they are piloting this vision in an area on our own city's eastern waterfront in Toronto.
Sidewalk Labs is planning to design streets to be explored on foot, on bike, or in an automated vehicle. Buildings of sustainable timber, more economically priced. "Raincoats" to shield structures from rain or sleet, heated walkways to melt ice. An emissionless microgrid. Underground systems to transport key services like deliveries and waste management. To accomplish this, Sidewalk Labs in partnership with the City of Toronto, will use a variety of IoT devices, sensors, and cameras to measure traffic, energy use, even garbage collection.
By opting in to a digitally advanced community, the people working and living there will permit data to be used to help cut greenhouse gas emissions, live in a climate-positive community, create more affordable housing, and help bring major new innovations to life. The positive impact on health and the environment make such an exchange seem reasonable. Certainly, it seems obvious that if technology helps an emergency response team locate a 9-1-1 caller no matter where they're located, the exchange is worth it.
On November 15, Sidewalk Labs announced new measures around its proposed digital technology, including entrusting the responsible use of data in this mini-city to an external government agency, Waterfront Toronto. To preserve a high level of data privacy, new guidelines will assess the impact of any private company that intends to provide digital services in this community.
This is part and parcel of the privacy-by-design approach that Sidewalk Labs has taken to this innovative urban landscape. These strategies point to the necessity to create layers of data security and ethics that are as sophisticated as the technology itself. Responsible AI principles, a tool to measure the need for any sort of data collection, and an overall pursuit of "digital restraint" point to what is most important when it comes to our data: that it be used for the good of the community. Inside this new area in Toronto, each citizen will know how and why data is collected and used. The new measures go so far as to exclude Sidewalk Labs' own parent company Alphabet from accessing this data.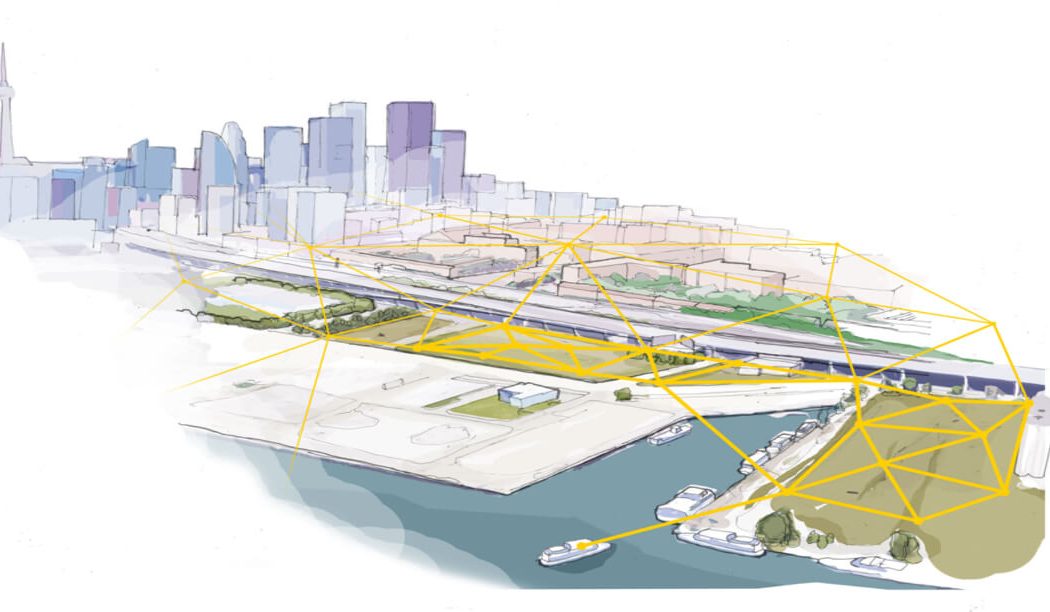 The steps to move us forward
As a technology platform in the connected space, we believe the responsible use of any individual's data must be transparent, understood and acknowledged. It's why our own platform anonymizes individual data so that a person is protected, but that a person can still contribute their data in aggregate to such a community as the Quayside project to inform building management systems, accessibility solutions and other useful tools for sustainable living.
Sidewalk Labs is an incredible example of a major societal innovation that warrants immense planning and consideration in the value vs. privacy debate. Their digital privacy measures and methods to ensure responsible data use is commendable and necessary – and it's something that all companies must prioritize regardless of the perceived value of the information exchanged.
A salient point to remember, is that these communities are focused on innovation and are a choice. The people who will live and work here, are choosing a reasonable exchange of data for the potential value to their daily lives as well as our ability to build sustainable urban environments in the future. It's up to us to support change, and determine its value as the program evolves.
Want more insights?
Sign up to the InnerCircle about the hybrid workforce, what's new in smart tech, innovative workplace strategies. Sent straight to your inbox, monthly!