Is your Organization Capitalizing on your Two Biggest Resources?
It's 2023 (somehow), and by now it's become clear that the nature of work has evolved for most people and organizations. The post-pandemic workplace is a hybrid workplace. What isn't as clear for many organizations is how your two biggest resources, your office and your teams fit into this new world.
2023 will mark the first full year that most companies will move the hybrid workplace to business as usual. A hybrid workplace model will go from being an imperfect solution, born out of necessity to part of company culture. It will be integrated into budgets and long-term planning, and as leases begin to come up, it may be time to evaluate office space utilization in light of the evolution of work.
If you're wondering if it's the time to re-evaluate your space utilization, it is.
Elements of a hybrid workplace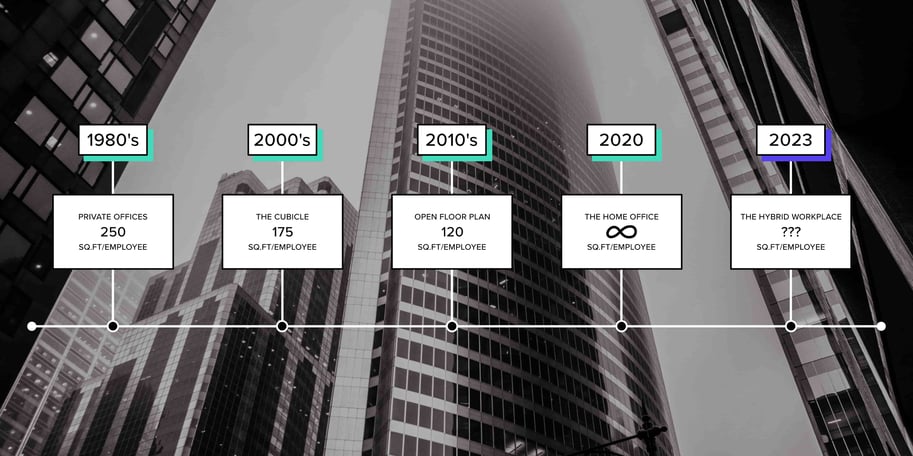 Transitioning from a pre-2020 workplace to one that's built for 2023 is a daunting task for many leaders. As with most problems, finding a solution usually involves breaking the challenge into digestible parts, in this case, the considerations around a hybrid workspace.
Place:
Alan Nicholas, Founder of Vada Digital recently said, "Our work habits, from commuting to an office and plugging away for 50 hours a week is gone."
After nearly three years of transitions, workers know that, depending on their industry, their ability to work isn't necessarily tied to being place constrained. Remote workers have used this shift to make moves they never imagined, and the flexibility has broadened the hiring pool for many organizations, no longer tied to people who can commute to an office in a particular geographic location.
Time:
The other major consideration in a hybrid workplace model is time. Many teams who follow a hybrid model shifted from being time-constrained to a traditional nine to five, to being able to work a more flexible workday with less constraints. This could mean working in different time zones or balancing a workday around school pickups or other obligations.
This also means that even those who come into the office may not be there for a traditional day, which could impact office space planning.
What does it all mean?
In short, change. At this point, most organizations know that it's time to begin to formalize policies and procedures with respect to a hybrid workplace. This represents a major shift in everything from space utilization to rethinking company culture to ensure that remote workers and hybrid team members feel connected, even if they're not physically present in the office. Better work life balance is a strong factor in employee engagement and satisfaction, and understanding how to work that into a shifting company culture in a successful hybrid workplace is a challenge for even the most seasoned leaders.
Space utilization: getting it right
You know your teams will be using the office differently in 2023 but knowing that and knowing how they're using the office are two very different things. Teams and workplaces have unique needs and measuring office space utilization is an important part of the transition to an intentional hybrid workspace. When you think about your two most important assets: your teams and your office space, it's important to have data to back up any big decisions you make in the creation of office space planning guidelines.
Most organizations employ a variety of teams, all with their own micro cultures, needs, and habits. Any one organization may have:
Teams that use collaborative spaces

Teams that require fixed space and quiet

Teams that work specific hours

Teams that host visitors

Teams that require high level of privacy/security

Teams that require space for uses other than working, such as storage, presentation, or event space

Teams that meet in small, medium, and large conference rooms

Teams that meet 1:1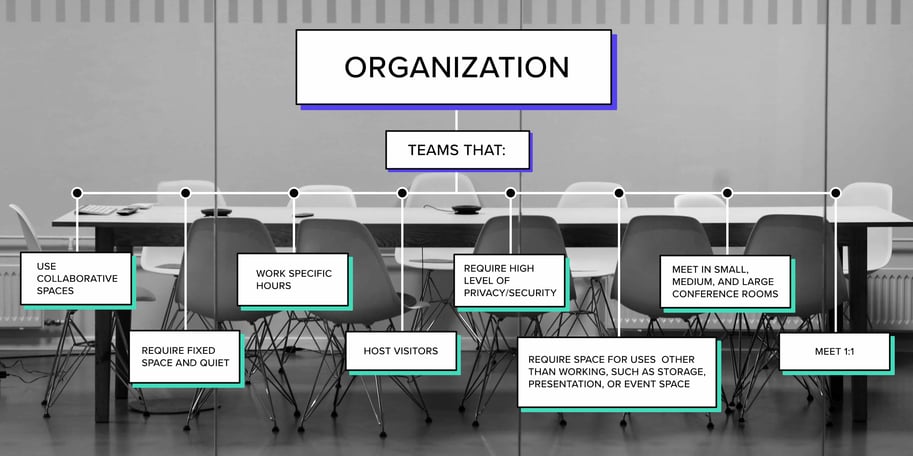 Understanding your teams' needs is an important part of any hybrid workplace plan you implement, not only for employee engagement, but also as a budgeting consideration. Every unused square foot costs. A full office remodel is costly. You may be paying for unused parking. A growing team may require a few more desks in the short term, or an extra meeting space, depending on their needs.
Understanding if you have underutilized space will save you money. An efficient office space is an import priority in 2023, both for your bottom line and employee culture.
Where do we start?
When considering shifts in your two biggest line items, you need data to ensure the changes you're making are the right ones, that will sustain your hybrid teams, and support company culture, no matter what your team makeup looks like.
Hybrid work is here to stay. Space utilization metrics and space utilization data can support you in creating new policies that improve office space utilization, ensure office space efficiency, and ensure that your teams and your space are on the same page for 2023 and beyond.
Inside the data
Space utilization data can help you understand how many people enter a space, where they spend time, for how long, and how often. It can help you pinpoint underused office space, project for growth, understand how a variety of spaces are utilized through flexible working arrangements, and understand how partially remote employees are using your office space.
Is your office ready for 2023?
Ambitious office transformations require rigorous analyses. You need comprehensive data to make the right changes for your teams, works space, and budget. 2023 could be the year that you get rid of a few unused cubicles and add meeting rooms. It could be the year that you add brainstorming hot desks that allow your teams to take their collaboration to the next level and produce amazing results in the time they're in the office.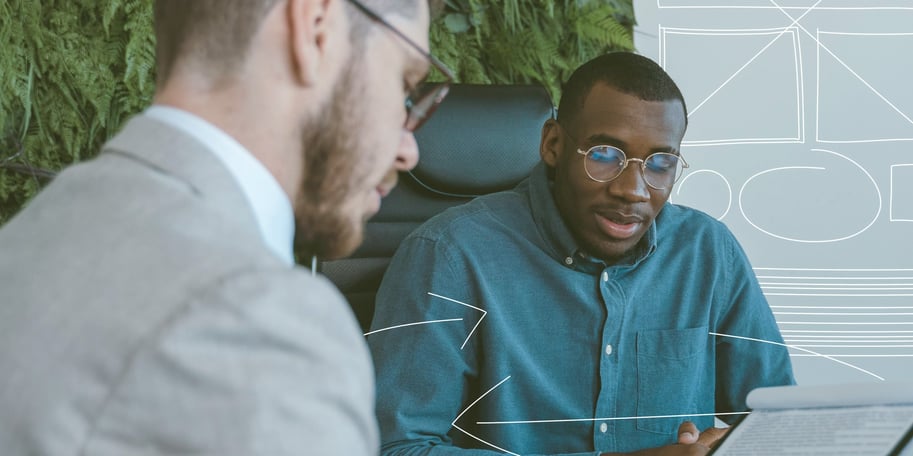 Move beyond people counting with InnerSpace
In 2023, take your spatial analysis beyond people counting. The InnerSpace platform gives you deep insights into how your space is used, simply by leveraging your existing Wi-Fi network.
InnerSpace spatial intelligence is the foundation of the science for your indoor spaces.

More accurate than occupancy data

Far more in-depth data insights

Doesn't require installation of a fleet of hardware: We utilize

your existing Wi-Fi

Is easily adaptable to measure different spaces – no moving of sensors required
Let InnerSpace help you create a blueprint for your hybrid workplace! We'd love to connect with you and make 2023 the year your hybrid workplace moves from a pandemic reaction to a new way of working.
Want more insights?
Sign up to the InnerCircle about the hybrid workforce, what's new in smart tech, innovative workplace strategies. Sent straight to your inbox, monthly!