We're all learning that hybrid workspaces are here to stay. This was likely an inevitable change in most industries, with technology creating more options for remote work, but the pandemic forced companies into this shift at an expedited rate to accommodate a workforce that was not allowed to come into the office.
A lot has changed since the early days of the pandemic, and many offices are starting to evaluate their office space, considering how much space they need to create a productive environment for their hybrid workforce.
Unfortunately, these decisions are being made against a challenging real estate market.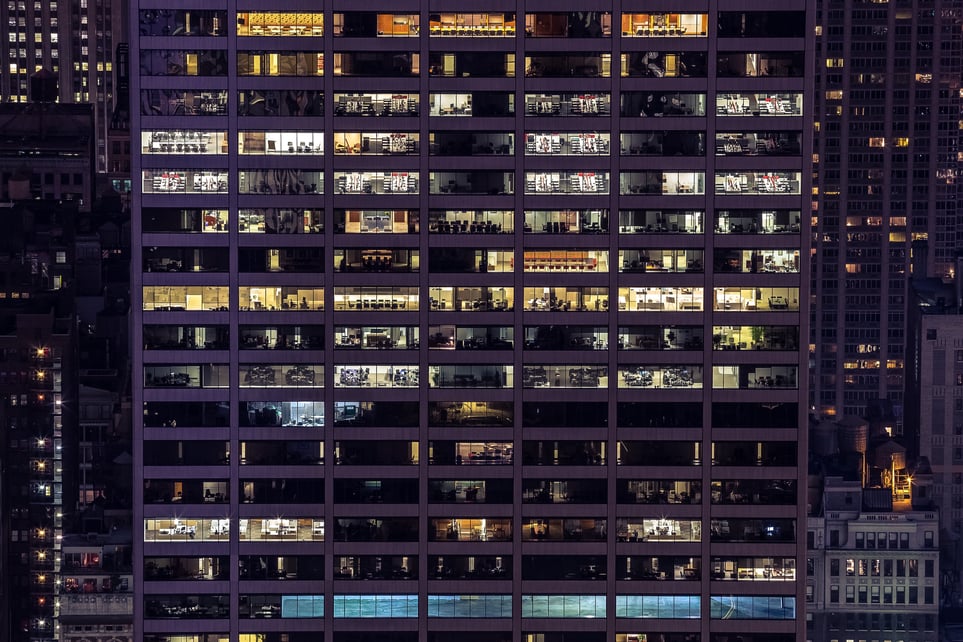 The post-pandemic commercial real estate market landscape is rocky
We know that amid rising interest rates and inflation, a looming recession, and challenges with employee engagement, the commercial real estate market feels like a minefield. This means that decisions around the right spaces become increasingly important, especially if you're looking to make a change in your office.
While there is a lot of uncertainty, we do know the hybrid workspace is here to stay. Recent Gallup research shows that:
Hybrid work increased in 2022 (from 42% in February to 49% in June) and is expected to further increase to 55% of remote-capable workers by the end of 2022 and beyond.
60% of those who can work remotely want a long-term hybrid work arrangement.
Only 20% of those who can work remotely are back in the office full-time.
Only 6% of workers who can work remotely would be satisfied going back to the office full-time.
If you're in a position to make changes to your office, whether because you're forecasting growth, have underutilized areas, or simply want to measure space utilization in your space, this information creates challenges; you don't want to over-invest in space that won't be used, but equally important is ensuring the space you have is well-suited for your team members now and in the future.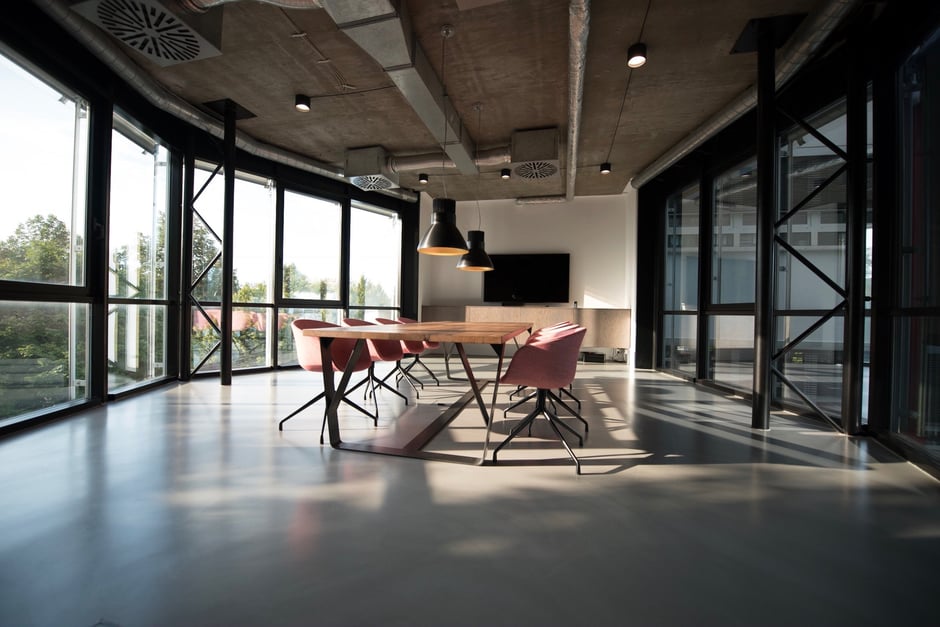 How do we plan our space for an uncertain future?
There are ways to mitigate risk when making office space investments, and they involve using the same care to details and information gathering that you'd use to make hiring decisions, or investments in technology or hardware. Understanding exactly what you have, and what you need to move into the future is the best strategy one can take in a situation without any finite answers.
Understanding who is using your space, and how is an important first step to coming up with a space utilization strategy. Are your teams holding meetings when they're on-site? Is collaboration the main reason they're making the trip in? Are hot desks a good solution as you grow instead of dedicated workspaces? Who from your team requires an office for confidentiality reasons? Are there configurations that would best support productivity? What type of space would help team members build relationships? Would a mix of standing desks and more casual workspaces help team members feel connected when they're in the office?
We don't have these answers for you. Yet.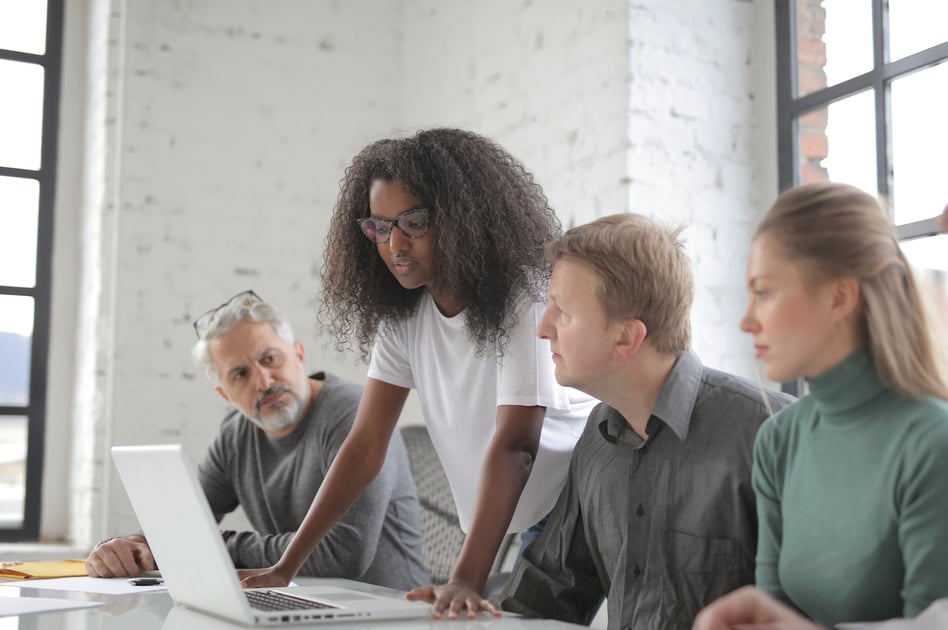 The future of space utilization metrics
Pre-pandemic, space utilization metrics were not an essential part of planning a space. In a more traditional, pre-Covid office, each person had their space, and growing meant finding ways to add desks. Rudimentary occupancy sensors, or swipe access data provided basic information, but didn't share how people were working or what types of spaces were most well-utilized.
Now, in a hybrid workplace, more data is required to make decisions, and this data needs to take into account different metrics. Employers need information on space occupancy and space usage to make educated, evidence-based real estate investments. The questions that basic sensors once answered have changed from a single question of, "How many?" to include "From where?" "To where?" "How often?" and "For how long?"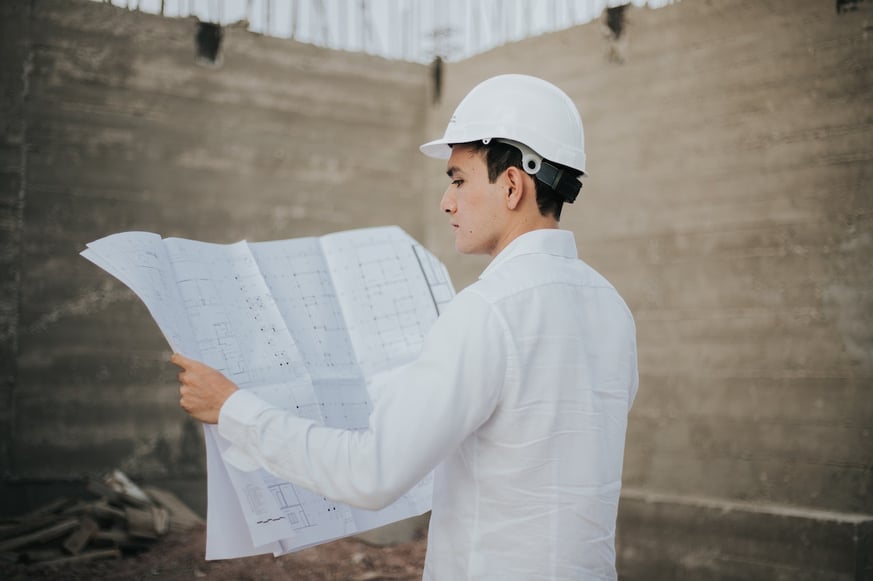 Make decisions with spatial intelligence
InnerSpace uses next generation technology that can help you answer these questions quickly, using spatial intelligence. Spatial intelligence is the foundation of what we call #indoorology; the science of indoor spaces.
Our unique technology is easily adaptable to any space with Wi-Fi, doesn't require a heavy install, is far more accurate and provides in-depth insights.
What can you do with InnerSpace data?
InnerSpace data can help you quickly learn about space utilization in your office and make big decisions around changing your workspace straightforward and evidence-based.
Here are two examples:
An InnerSpace client wanted to understand the shortage of meeting space on its 5th floor. The data revealed that most of the rooms' occupants came from and returned to the 7th floor – meaning the meeting space shortage wasn't a 5th-floor problem at all. The 7th floor needed an extra meeting room.
Another InnerSpace client was a company planning to acquire space for 100 new hires pre-pandemic. We were able to show them that, with hybrid work patterns, they already had all the space they needed within their existing footprint. This data, and the subsequent decisions made with it saved $1.4 million in potential leasing and build costs and prevented disruption to productivity that would have come with a larger-scale renovation or move.
Make decisions with a positive impact
In the past year, many organizations have ended up in a reactive position with employees, who expect to return to a hybrid model, but don't have a firm idea of that that means to them in the short, medium, and long term, and ultimately are not responsible for determining what a successful hybrid workplace model means for space utilization.
Making an evidence-based plan that supports a hybrid work environment can save you money and provide your teams with the right spaces to do their job can have a number of positive impacts, including improving workplace culture, fostering productivity, and supporting both hybrid workers and remote colleagues.
Want to know more? We'd love to talk #indoorology with you!
Want more insights?
Sign up to the InnerCircle about the hybrid workforce, what's new in smart tech, innovative workplace strategies. Sent straight to your inbox, monthly!